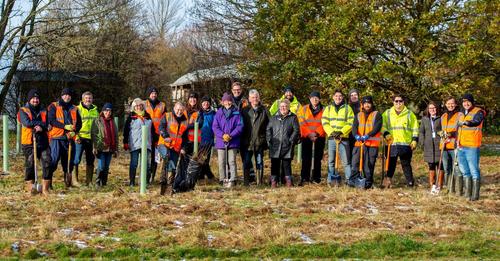 On 29th November a planting day was held on The George V Memorial Field
It was a freezing but sunny day and very successful with lots of help from the 2 companies involved and 3 students from Desire Change.
Volunteers from Old Bolingbroke worked very hard in advance to prepare for the planting and on the day were there with spades and mallets at the ready!
Refreshments were available all day and there was a great atmosphere.
Look North had a report on the 29th and the Horncastle News put a feature in this week's paper (Dec 8th), on their Facebook page and on the LincolnshireWorld.com website which you can view HERE