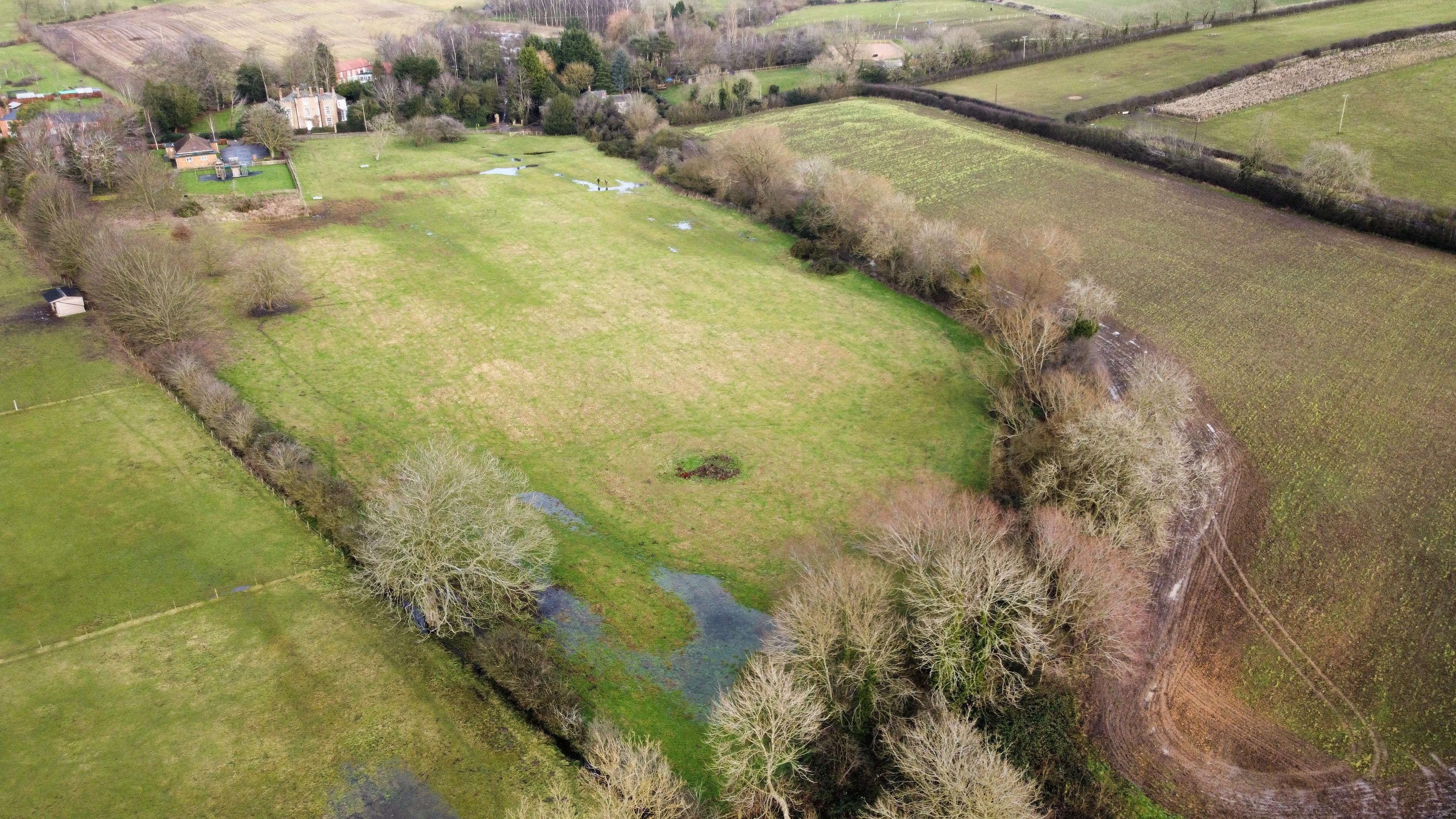 The King George V Field was bequeathed to the Parish, by John and Eleanor Ramsden in 1937, for the benefit of the parishioners and has served many purposes over the years; ranging from its use as a cricket pitch to grazing.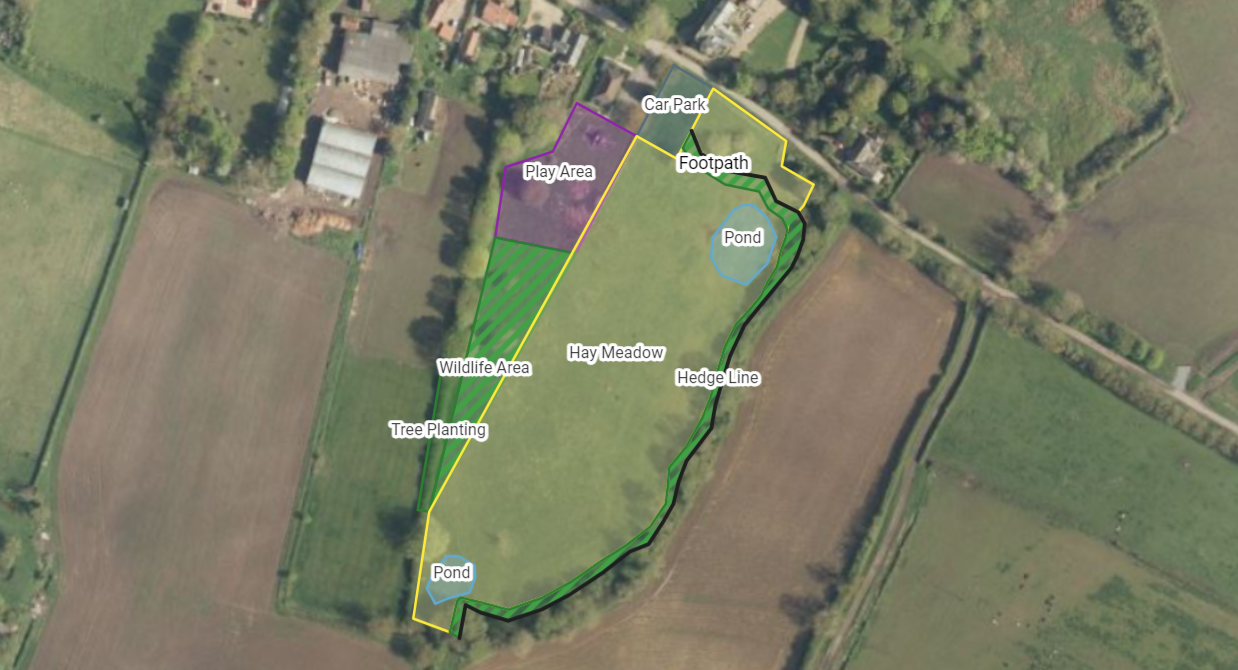 Click on the images to enlarge them.
The Parish Council is working with Operation Wallacea and local land-owners to develop the King George V field for the benefit of the Parish and its wildlife. This will be supported by a management plan and will allow us to be eligible for the many grants that are available for this type of conservation. The map shows the proposed siting of the new play area and planting and, although not finalised, it gives an indication of what we are hoping to achieve.
We are planning to hold a hedge-laying course in November to teach the art to those who would like to learn it.
Trees and hedging are being generously provided by Ground Control as part of their sustainability mission to be Carbon Neutral by 2025. The company will also help with some of the planting but we will be looking for volunteers to help with this part of the project.
None of this can start until the County Archeologist has visited the site to ensure that valuable archeolgical evidence will not be disturbed or lost.